Whilst the Coronavirus restrictions were in force we used the Playwaze system to pre-book when attending a club session.   This is no longer required, but members and visitors are free to continue to use the system if helpful.
To do so you will need to create an account on Playwaze, and then join the Harpenden Racqueteers community.  You will then be able to see the session details and book on the club sessions you want to attend.
You can find this from this invitation link: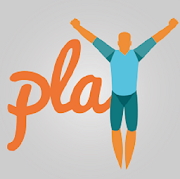 If you experience any problems please email: admin@harpendenracqueteers.com
Booking can be easier through the Playwaze app.
To download the Playwaze app, please go to the GooglePlay store or App store:
Once you have created an account and registered with the Harpenden Racqueteers community you can access all the booking and team details from this link.